"This is a time for bold measures. This is the country, and you are the generation." — Bono
24 Hours of Really Fast Professional Development. With Suits.
SUIT-UP Initiatives:
Businesses post-pandemic need engaged employees with initiative, character and an intrapreneur mindset, like yesterday.
After lockdowns, shutdowns, devastating loss and constant uncertainty, overcoming inertia with today's younger employment candidates is many times more challenging than ever before. 
We cannot expect teachers, employers or case managers to unlock and realign the tumblers of the those lagging in personal responsibility, confidence and career readiness, especially at the speed required by a post-Pandemic business environment. 
That's why we developed the Hero School® SUIT-Up™ Experience.
Suit-UP Experiences at area schools combine Hero School's intrapreneurship philosophy with academic engagement, communication coaching and professional clothing to launch hundreds of students into confident connections and meaningful work – usually in 24 hours.
Imagine, in just a few hours, hundreds of college students will have fears neutralized, inner tumblers aligned and intrinsic motivation re-activated so they fully connect with business leaders and launch into heroic action. And be dressed for success in their new role.
Hero School®: Real. Life. Change. At The Speed of Movies™.
Learn more at
HeroSchool.us
702.795.7000
Hero School for Higher Education:
EX: https://youtu.be/iPfS3KItL9E
EX: https://youtu.be/eqY5KcidfnA
©2023 HeroSchool.us
Hero School® Suit-UP! Experience for Rapid Career Readiness includes:
Mini Character Change® Breakthrough Academy
Overcoming Communication Fears Boot Camp
Academic Engagement and Retention Ignition
7 Steps To The Job You Want Workshop
Business Team Archetypes Training
Experts Q&A session
Speed Coaches Training and Experience
Suiting Experience
Job Fair (Provided by Host)
NEXT University SUIT-Up™:
WORKSHOP: Tuesday –  2:30PM – 4:30PM
EXPERIENCE: Wednesday – 10:00AM – 3:00PM
A Hero School University SUIT-Up™ Workshop, Suit-Up Experience and Summer Job and Internship Fair are guaranteed to help students and alumni quickly overcome fears, obstacles and myths on the way to meaningful and prosperous connections and employment.
Each Suit-Up Experience leaves students engaged, empowered and equipped to make the most of the next career-building opportunity.
Powered by

Using the Hero School® movie model, the SUIT-Up™ Workshop is the fastest and most effective system to help young job seekers overcome fears and obstacles and prepare and win the job they want. And you can get a free designer business suit.*
Part strategies from movies, part 7 Master Steps – compiled and synthesized from hundreds of CEOs, Entrepreneurs and Unicorns – and part Question and Answer session with a panel of Business Leaders and alumni, this accelerated Hero School® workshop will equip you to earn, lead and to succeed. It will also help easily dissolve many of the hidden fears and unseen barriers between you today, and you taking your rightful place in the business world tomorrow.
"Bite off more than you can chew, then chew it."
– Ella Williams
You will learn secrets to rapid employment and promotion, as well as methods for ensuring you and your superpowers are utilized, appreciated and respected.
You'll even learn how to overcome decade-long public speaking fears – in minutes – along with strategies for communicating with people of varying personality types, needs and motives. You will even learn strategies for being the one hired even when competing against someone with more credentials and experience.
Walk in a Great One's Shoes.
*As a Bonus, the first 100 students who RSVP through the Eventbrite link and attend the SUIT-Up Workshop on February 28th will receive a Designer Suit from Hero School Initiatives. A selection of mens and women's professional clothing – provided by local leaders and moguls – will be available for students at the SUIT-Up Experience, upstairs next to the Student Union Ballroom, on March 1st, from 10am – 3pm.
Subject to size/selection/availability.
Sponsored by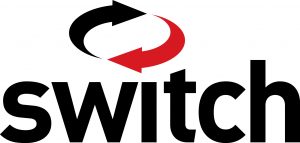 April 25th, 2017: 2:30p – 4:30p – Student Union Theater
CONNECT

with

Entrepreneurs, Professionals and  Leaders
LEARN

the

7 Steps to the Job You Want™
GAIN

the

Competitive Advantage
OVERCOME

longtime

Public Speaking

fears

RISE

above the crowd with

Interview Essentials
BAM!

 You're Ready to

Seize the Day
BONUS

: Receive a

FREE Business Suit

*

FILL OUT the form to your right with the Job Question YOU want answered!
This event includes the 7 Steps To The Job You Want WORKSHOP, led by author, entrepreneur and active philanthropist, Tiger Todd and a host of Alumni and Business Leaders, including*:
*Expert Panel Subject to Revision
"We must remember that one determined person can make a significant difference, and that a small group of determined people can change the course of history."
– Sonia Johnson
Dozens of area professionals and entrepreneur leaders are bringing exciting job and internship opportunities directly to the campus for the Summer Job and Internship Fair.
To ensure students have all the tools to seize their opportunity, Career Services and Hero School Initiatives are providing a special SUIT-Up™ Workshop to be held on Tuesday from 2:30PM – 4:30PM in the Student Union Theater
And it's gets even better. The first 100 job seekers to RSVP and attend the SUIT-Up™ Workshop will receive a designer suit (and tie)...FREE…donated by a Las Vegas business leader for the Hero School Suit-Up Experience.

Hero School is an integrated educational model, engagement curriculum and motivational delivery system that accelerates learning, human achievement and character change. Just like in the movies.
Hero School was so named after founder Tiger Todd successfully reverse-engineered "movie magic" to create an accelerated educational model. In the movie experience, an audience connects with a character on-screen as he or she embarks on a Hero's Journey – overcoming challenges, undergoing character change, and ultimately, accomplishing the impossible. Hero School workshops simply "flip the script" so the entire audience undergoes the transformation. At the speed of a movie.
Hero School uses movies, math and mastery to help struggling Nevadans become earners, learners and community contributors. Hero School's daily strategic interventions, employment academies and education initiatives have helped thousands of youth and adults become who they must be to live the lives they were meant for.
Hero School®: Real. Life. Change. At the Speed of Movies.™
Do you Want to help?
If you are looking to become a sponsor or help Hero School in any other way, please fill out the following form?